Our Control Panel Services
Texas Industrial Control Manufacturing, LLC is located at 1634 S. 7th St. Conroe, Texas 77301. TICM was formed in October of 2006 by the owner Storm Ruffin. Mr. Ruffin has been an electrician since 1972 and has extensive experience in electrical controls and control systems. Mr. Ruffin is a licensed master electrician with the state of Texas.
TICM has a fully qualified staff with years of experience in panel design and fabrication. Our staff is capable of designing custom panels on a one timer basis or providing design/redesign of OEM panels that may be fabricated on a volume or monthly basis.
TICM specializes in designing and building control panels and offers a full range of control panel services. That is our focus and our expertise. This allows us to meet deadlines, provide competitive pricing, and provide panels that truly meet the needs of the customer. We understand what is involved during project startup and commissioning, and incorporate these details into each design and panel assembly. We understand the little things, such as component clearances and clear and accurate documentation as key components to ensure smooth and successful startups with our panels. This is an advantage that our clients appreciate.
The primary markets of TICM are the Water/Wastewater industry and the Oil and Gas industry. We also serve the Manufacturing, Petrochemical, Refining, Food and Beverage, Power and Energy, and Material Handling industries. Our target clients are manufacturers of process equipment such as pumps, compressors, blowers, conveyors, mixers, clarifier, etc. We would be happy to provide references on request. Contact us for more information on our control panel services.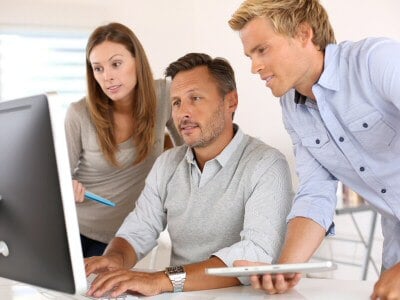 CAD Design & Layout
Each project begins with a thorough understanding of the objectives. With these objectives clearly defined, our designers can design the control system along with the necessary layout and hardware required to meet the objective.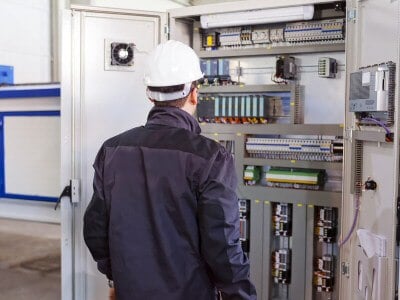 PLC & PC Programming
At the heart of most control systems lies some level of computer control. TICM has experience with all types of computer control interfaces. TICM can offer programming and integration services for PLC's, OIT's, HMI software for new or existing systems.
Instrumentation
TICM specializes in the selection and/or installation of multiple types of instrumentation utilized within your process. For all of your parameter controlling analyzers we possess the experience and expertise to optimize your productivity and stability.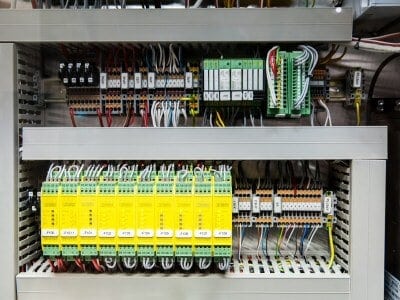 Wireless System Integration
TICM is a wireless system integrator for Phoenix Contact. We have the equipment and expertise to perform radio path surveys. We can design a wireless system for our customers based upon the study and then package the radio equipment needed.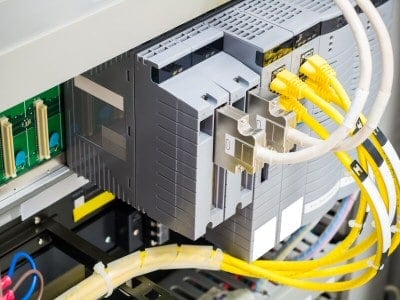 SCADA
Our people have the expertise in the design and development of remote monitoring and/or controlling applications. With the advanced technology available, we can interface with virtually any type of PLC or RTU equipment, new or existing.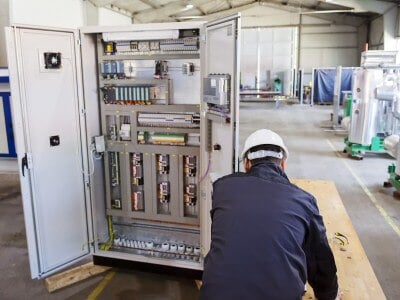 Panel Manufacturing
Our manufacturing facility allows us to efficiently handle large and small projects. Our team of experienced craftsman will assemble each panel to our design specification or yours. 
Testing & Debugging
Before any device leaves our facility it is tested and approved by our own certified quality personnel. This extra effort reduces field wiring and start-up time. Additionally, it adds an additional layer of safety to everyone involved in the process.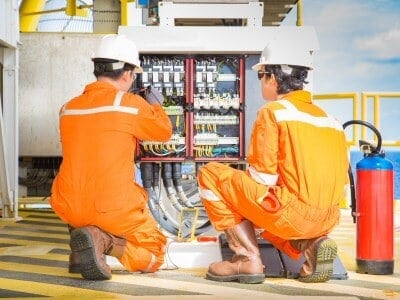 Field Wiring & Onsite Services
We can provide field wiring to insure a seamless integration of your control system from concept to start-up. We are experienced in the required pre-planning so the start-up is smooth and downtime is minimized.
Quality Products & Outstanding Service
Call or email Texas Industrial Control Manufacturing today and allow us to  prepare a control panel design and quotation for you.